Masonic Organizations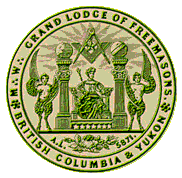 Grand Lodge of BC & Yukon
Masonic Cancer Car Information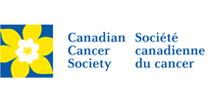 Nechako Lodge #86
Royal Arch Masons Grand Chapter of BC & Yukon
Scottish Rite
Shriners

Concordant Bodies in Prince George
Eastern Star
Jobs Daughters

Grand Lodge Clipart
Freemason Information.com
Survey Form




Awaiting Picture
Worshipful Master Gwyn Marden
Prince George Lodge of A.F & A.M. No.178 on the Registry of the Grand Lodge of British Columbia and Yukon was instituted August 12th, 1967 and Constituted on August 24th, 1968 in our lovely city. As its first Worshipful Master, Alfred R. Eastcott sat in that office for three consecutive years. The first Secretary of the Lodge was G. H. Rush, and the presiding Grand Master of the Grand Lodge was M.W. Bro. James Hogg.
Prince George Lodge was established out of a desire of some members of Nechako Lodge No. 86 to practice Antient work and to offer an alternate choice to the Canadian work practiced in that Lodge to prospective candidates. As residents of Prince George there are two options of practice in the Blue Lodges as a result. Prince George Lodge meets regularly on the second and fourth Thursday of each month at 8:00 PM, and our Sister Lodge Nechako #86 meets on the first and third Thursday, both with the exception of July and August.
If you are a visiting Brother we encourage you to experience both works, as the whole story is best told by more than one perspective. If you are a future candidate you have choices, and whichever choice you decide upon it will be to your benefit to experience both Lodges by way of visiting your sister Lodge as often as you can
.
If you are someone interested in becoming a member of the Worlds oldest fraternity, please take some time to read the information available at the Grand Lodge of BC and Yukon or check out our FAQ page, and if you are still curious please feel free to contact us at information@pgfreemasons.org or if you think that you have found enough information and are interested in being considered for initiation, please contact us via candidates@pgfreemasons.org and we will certainly be pleased to get back to you.

If you have questions or comments about this site please contact administrator@pgfreemasons.org.
The opinions expressed on this webpage represent those of the individual authorís and., unless clearly labeled as such, do not represent the opinions or policies of any other Masonic Lodge, Grand Lodge or recognized Masonic body.
<![if !vml]>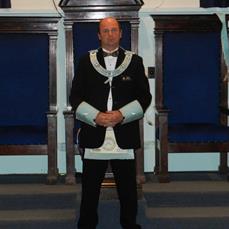 <![endif]>
Last Updated Oct. 26, 2013
To view Calendar Acrobat Reader is required, you can download a copy of the free version by clicking on the link below.

Meeting Schedule ; Lodge Notice ; Special Events ; Pictures ; Past Masters
Lodge Officers ; Masonic Education ; Festive Board ; Downloads





Antique Master Mason Apron